Száloptikás Mély Jelölő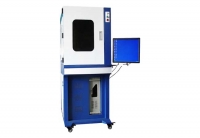 Model Introduction Fiber laser deep engraving machine adpots low frequency, high pulse energy, high peak power fiber laser source (Germany IPG-30W / 50W / 100W), through precision beam shaping and proprietary technology focusing, form a perfect, high-speed laser beam and special spot, the German High-speed digital scanning galvanometer to enable fast deep engraving, with flat carved bottom, little taper, small heat-affected zone and high speed characteristics.
CO2 Lézer Jelölő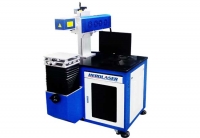 Model Introduction CO2 laser marking machine's core optical components adopt US imported parts,US imported CO2 RF laser source, US high-speed scanning galvanometer, these ensure high-speed stability and continuous long hours work, CO2 RF laser source is a gas laser, the laser wavelength is 10.64μm, it's intermediate infrared, CO2 lasers have relatively large power and relatively high electronic / optical conversion rate. CO2 gas is the working substance of CO2 laser source, CO2 and other auxiliary gas were being filled discharging tube, the gas molecules can release laser while heightening the electrode voltage and generating glow discharge in discharge tube; It will can be laser processing after the releasing laser energy expanded and focused, and then deflected by scanning galvanometer .Marking software runs on WINDOWS platform, Chinese interface, compatible with AUTOCAD, CORELDRAW, PHOTOSHOP and other software file formats, such as PLT, PCW, DXF, BMP, etc., but also can directly use SHX, TTF font. Design any graphic by computer , easy operation, power is controlled by software, continuously adjustable
Száloptikás Lézer Jelölő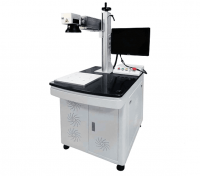 Model Introduction Fiber lasers with integrated overall structure, no optical pollution, low power coupling loss, has many unique advantages in laser marking applications.
Ultraibolya lézer jelölő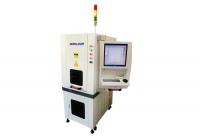 Model Introduction UV laser marking machine adopts 355nm UV laser source, this machine uses frequency-triped intracavity techniquie, compared to infrared laser, 355 UV laser focusing spot is extremely small, can significantly reduce the mechanical deformation of the material with little heat affected in processing, since mainly used for ultra-precision marking, engraving, particularly suitable for food, medicine packaging material marking, drilling microhole, high-speed partition in glass material and cutting complex graphics on silicon wafer etc .
Autómata mély gravírozó lézer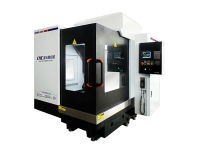 Model Profile Automatic laser deep engraving machine is developed for mold industry, its high-speed precision applied to process points, dashes, notch and polygons, and other graphics on S316, 718, electrode copper and other materials. It adopts CNC machine tools and laser compatible way, replacing ordinary tool processing, high automation not only used for large-format segmentation marking but also can directly import three-dimensional graphics G code controlled by CNC for laser layered processing. The advanced numerical machining technology and the high-tech laser processing technology are effective integrated to achieve large mold automatic laser precision processing.
3D lézer jelölő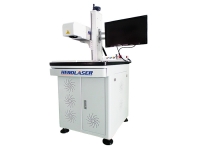 Model Profile Given keeping excellent beam quality, Hero laser's new three-dimensional dynamic laser marking machine adopts imported Germany IPG fiber laser source. It adopts the fore-focusing technique, dynamic focusing, to make the spot more thinner, faster, and better effect, that's suitable for a wide range of multi-level marking. Meanwhile, it can achieve laser marking on the surface of the work-piece accurately, and no-defocus phenomenon during processing.